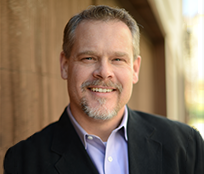 John Yeatts, National Coordinator
John has served in full time ministry for 27 years, 15 of those years in the role of a pastor to the local church. Thirteen years ago God called John to join the team of Life Outreach as a National Representative, bringing his gift of pastoral care to the body of believers that reach out through the ministries of LIFE to a hurting world. Through prayer, counsel, preaching and teaching he has encouraged and admonished the Friends for LIFE community to LOVE in WORD and DEED! John earned a BA degree from Central Bible College, now known as Evangel University, majoring in Bible and Missions, with a minor in Evangelism. As the National Coordinator of Churches for LIFE, James and Betty have commissioned him to serve the pastors, ministers and local congregations that have joined to help carry the burden of ministering to the world's hurting. John and his staff will seek to find every possible way to bless the Churches for LIFE partnership. He is a husband of 26 years and father of three children. John's family has been members of Gateway Church in Southlake, Texas for 13 years.
Chris Banning, Ministry Representative
Chris joined LIFE in February 2004. He has a heart to speak hope and encouragement into the lives of pastors while also providing vital information on LIFE's projects. Chris also helps church groups who want to raise funds and awareness for LIFE's outreaches. He has been married to the love of his life for 15 years and has one son. He served in both youth and young adult ministry prior to coming to LIFE. Chris is currently a member of Milestone Church in Keller, Texas.
MacKenzie Tsai, Marketing Assistant
MacKenzie joined LIFE in April 2016. She has a heart to love and encourage others in their relationship with Jesus. MacKenzie has been married for 3 years and has served in youth ministry for 8 years. The past 3 years she has served alongside her husband who is the youth pastor at their church. MacKenzie has been a member of Wellspring Church in North Richland Hills, Texas for 14 years.